Model United Nations Assembly (MUNA)
High school students develop an awareness of the United Nations and the countries they represent at this simulated UN Assembly. They address and debate problems and issues of international concern. Clubs sponsor teams from high schools who each represent a UN country.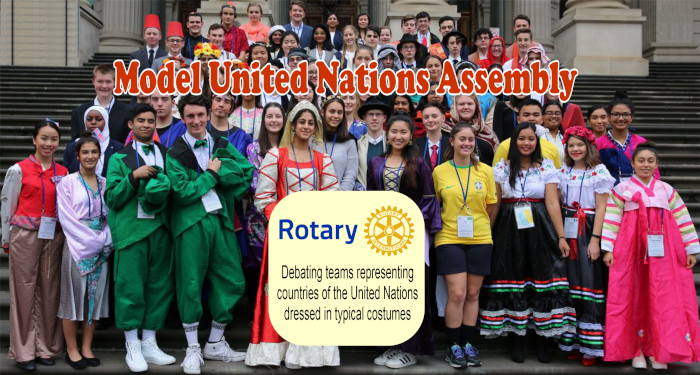 Letter of appreciation from a student: "MUNA has been a wonderful opportunity for all of us to build..."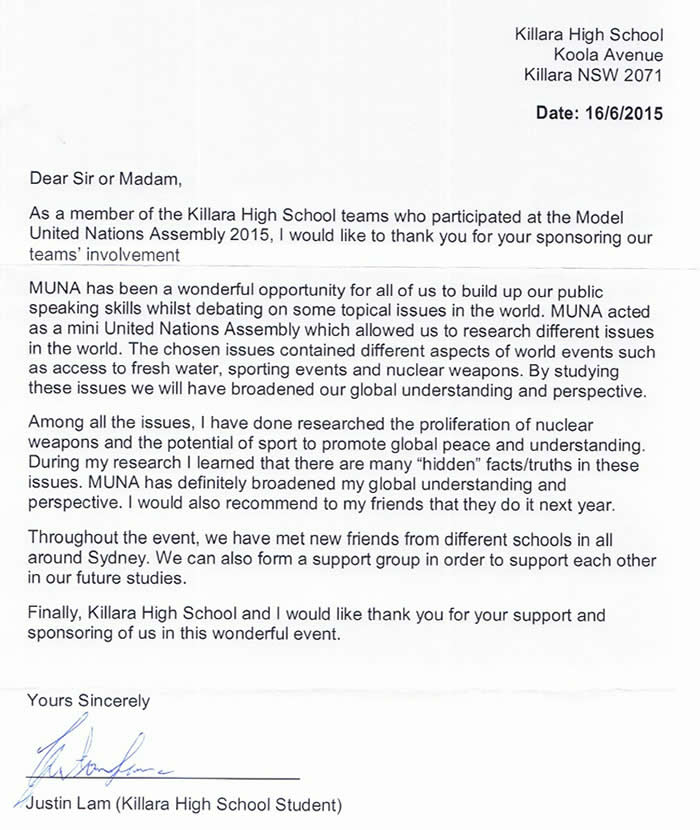 More at: rotarydistrict9685.org.au/SitePage/muna/model-united-nations-assembly