ShelterBox
2022: ShelterBox Responds to Ukraine
ShelterBox is working to provide people in need with thousands of mattresses to collective centers and shelter kits with tools, rope thermal blankets, hygiene kits, solar lights, water carriers, etc to help people survive in damaged buildings.
Since 2000, ShelterBox has supported  over 1.5 million people  with emergency shelter in  97 countries across the world – from Afghanistan to Zimbabwe. Ku-ring-gai Rotary regularly funds the purchase of shelter boxes.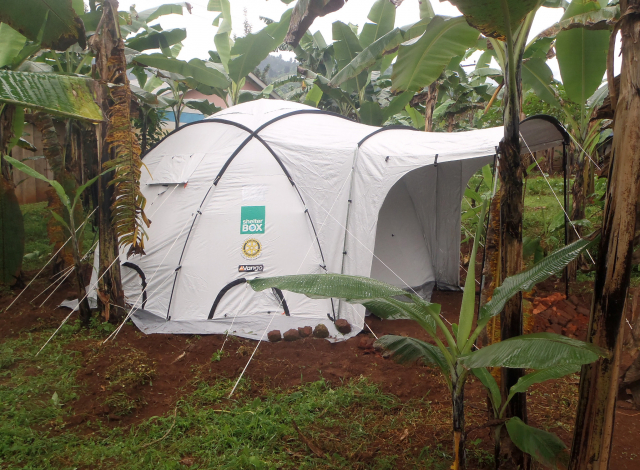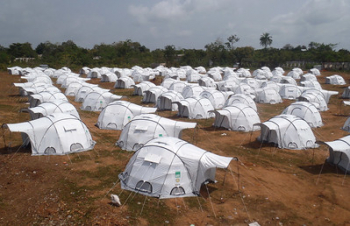 ShelterBox is an international disaster relief charity that delivers emergency shelter, warmth and dignity to people affected bydisaster worldwide and are homeless.
Each ShelterBox contains a dry weatherproof shelter, a warm bed, collapsible containers and water purification, cooking equipment, including a multi-fuel stove, and eating utensils, a practical toolkit and a children's pack – for 10 people.
The contents are tailored depending on the nature and location of the disaster, with great care taken sourcing every item to ensure it is robust enough to be of lasting value. Each purchase by our club is provided with a tracking facility, so we can follow where it helped.