Tree of Joy
The Tree of Joy, provided by our Club for many years provides Christmas gifts to those who might not otherwise receive one.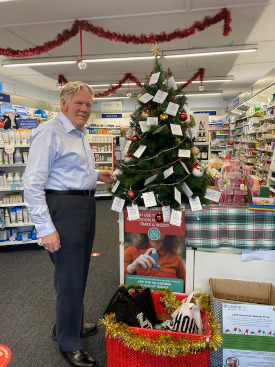 The aim is provide Christmas gifts to those people (previously identified by Lifeline) who might not otherwise receive one. Members of the public take a card which describes the intended recipient and return it with a gift.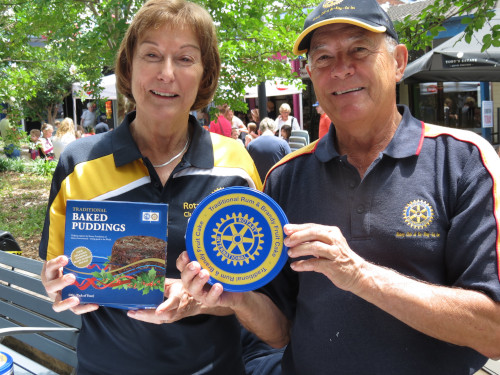 Ted has also supported Rotary at Christmas time by selling Rotary cakes and puddings. An interesting observation is that many of the Rotary cakes and puddings sold in the pharmacy are immediately donated to the Tree of Joy.
We give thanks to our member Ted Price, proprietor of Price's Pharmacy for coordinating it every year.